Amazon Prime Day is coming up soon! As a professional seller, you should be prepared for extra sales, whether you're chosen for special offers by Amazon or not.
Here are a few things you should know about Prime Day 2017.
What Is Prime Day?
Prime Day is basically Amazon's birthday party. It all started in July 2014, when Amazon turned 20 – that's right, Amazon's been around since 1994!
Amazon tends to choose a number of professional sellers to participate, offering great deals to both Prime members and regular Amazon shoppers. Whether you're a professional seller or FBA seller or not, the number of shoppers on Amazon seriously jumps on Prime Day, which can lead to increased sales for you.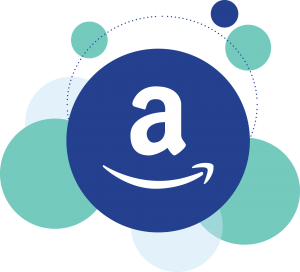 Thoughts On Prime Day 2017
While Amazon doesn't usually announce it too far ahead of time, Prime Day is usually held on the second Tuesday of July, which this year is July 11, 2017. The event runs for 30 hours, so it will probably begin at 6 p.m. PDT on July 10.
With Amazon's stock at an all time high and positive outlooks for their sales in the coming months, you can bet sales will be at above-average levels even without Prime Day.
Recently, a survey by Bizrate Insights found that 70% of online shoppers will be on Amazon that day, looking for a bargain. Will your products receive a sales boost because of the extra traffic?
Of course, you can't get a sales boost if your products aren't ready to ship. And if you're an FBA seller, you need your products at the Amazon warehouse ahead of time. We can help.
How AMZ Labels Can Help
If you've been prepping your FBA shipments the old-fashioned way – by printing labels on an ink or laser printer, cutting them out and taping them to the package – you're going to need a faster way to get more product to the Amazon warehouse.
AMZ Labels software allows you to drag and drop an 8-½"x11" Amazon shipping label you've downloaded and convert it into 4×6 Amazon and UPS shipping labels for quick and easy printing onto a thermal label printer! Then, simply stick the label on your package – no cutting, taping, fading or smearing.
Similarly, FNSKU barcode labels are typically printed on 30-UP label paper, but this makes it hard because it can waste labels. With AMZ Labels, we'll convert it into a single list without any blanks, making it ideal for a thermal label printer!
You can access the software from any computer and any browser, making it easy to ship your packages.
Questions? Check out the step-by-step How It Works page or visit the FAQ. Then, sign up and get your first 30 days free.